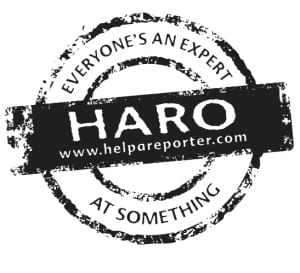 Knowing the ins and outs of public relations is important to any new or established business, as the key way to drive more income to your company. With just a few minutes each week, you can use your PR skills to drive new customers to your website and increase your bottom line. Here are five easy ways to spike your PR quickly:
Make your presence known on every social media channel. Social media is perhaps today's best PR tool. You can get messages out to the media, your clients and everyone you've ever met with a few keystrokes. Use social media to your advantage by strategically connecting with those who can help expand your reach, and keeping an eye on what your competition has to say.Social media is also the fastest way to spread a message, should you need to alert customers of a business update or Heaven forbid, clean up a business disaster quickly. It's also the best way to connect with your community. Ask for their opinion often, and they'll feel like they're a part of your brand identity.
Prove you're an expert. News outlets are constantly on the lookout for experts in certain fields. Got a great idea for a story that is relevant to today's news? Contact your local television stations and newspapers, pitching your article idea and why you should be the one they interview about that particular topic. Getting on TV, the radio or in print can be a great way to introduce your business to new potential clients, and most sources will allow you to re-purpose the interview or article and post it on your own site.Not sure where to start? Sign up free for Help A Reporter Out (HARO) to see if there are any reporters looking for an expert like you, or to pitch your idea to the thousands of reporters who use the site.
Blog!This goes hand-in-hand with social media and proving you're an expert. Blogging is a great way to be constantly putting quality content into the world, and will increase your SEO rates. The higher traffic to your website means more eyes checking out your product or service, which means more PR for your business.Create a blog editorial calendar and stick to it! Post at least once a week, and watch your website analytics skyrocket.
Provide good customer service. Word-of-mouth is arguably the best form or promotion you can obtain for your business. Constantly provide top-notch customer service so that your customers can't wait to share the news with your friends.
Invest in a company to help. Sometimes public relations can be overwhelming, but we're here to help. Public Relations is a specialty of OutLoud Marketing Studio. Let us help you get the word out about your company. Contact us today to discuss taking your business to the next level.