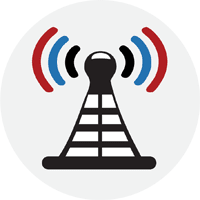 It's no secret that an email marketing list is worth its weight in gold in today's online marketplace. Email addresses are almost as sacred as home addresses to individuals now. No one wants to end up on a marketing list that is constantly spewing pointless emails at them on an everyday basis, so we're more cautious than ever to share our homes on the web.
As a small business owner, you should be attempting to capture as many email addresses as possible, to build your tribe of product lovers. It's good practice to reach out to your tribe on a regular basis to entice them to shop with you again, and keep your business on the front of their mind.
Here are a few tips to capture (and keep!) emails to build a strong email marketing list:
Giveaways: When prospective or current clients land on your site, giving them an option to sample your product or service will keep them interested. Having them opt-in and sending them a discount code or a free e-book could be the push they need to submit their email address for you to follow up with.
Facebook contests: Offer a prize from your business that will entice prospective clients to "Like" your Facebook page. While they're there, give them the option to enter their email address to receive updates, and so you can contact them if they are the winner. Make sure to offer something that your prospective client would like – you will build a better email list of people who are actually interested in working with you.
Networking: When you're out and about meeting people and talking up your business, at some point you will hopefully exchange business cards. While they hand you theirs, ask "would you mind if I add you to my email list to keep in touch?" If they say yes, that's an automatic opt-in! Don't assume, though, that because they gave you their card means they want to be on your list. Always get their verbal approval.
Don't let this list go to waste! Once opted in, you have direct access to your prospective and current customers' whenever you want. Keep in touch, but don't go overboard. Plan to send at least one outreach email per month, but probably not more than one email per week. OutLoud Marketing Studio can help! Talk to us about how we can make your email marketing list stronger than ever.